Many people with cancer may experience fear, anger, or sadness. Most family members and friends want to offer their help and support, but discussing cancer with someone who has never had the disease can be difficult. Support groups are a good place to connect with other people coping with cancer. Connecting with a survivor of the same type of cancer who has faced the same issues you are facing may also help. Many organizations offer "buddy programs" that match you with a survivor of the same type of cancer. Through this relationship, you get one-on-one support throughout your cancer treatment.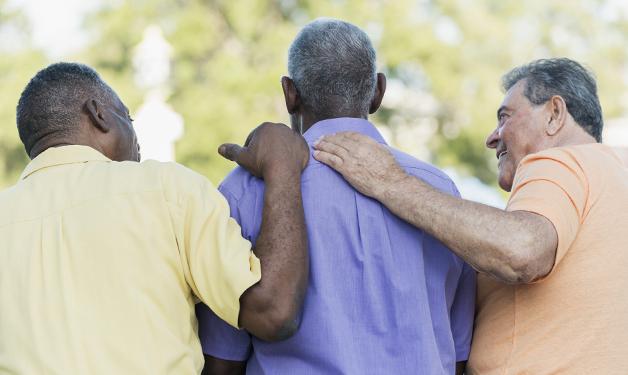 Buddy programs
4th Angel Mentoring Program is an innovative, interactive approach to cancer support in which patients and caregivers are matched with trained volunteer mentors with similar age and cancer experiences. The program is a national, free service that emphasizes one-on-one contact to best empower caregivers and patients with knowledge, awareness, hope and a helping hand.
Chemo Angels offers support to those facing a cancer diagnosis and undergoing IV chemo treatment. The angel volunteers support their "buddy" throughout their journey with weekly cards and uplifting messages to aid in the road to recovery.
Colorectal Cancer Alliance Buddy Program matches a survivor with a person with colorectal cancer. In addition to receiving emotional support, people with cancer learn about treatment, side effects, and other important issues.
Imerman Angels provides free, personalized connections that enable one-on-one support among cancer fighters, survivors and caregivers. Through a unique matching process, Imerman Angels partners anyone seeking cancer support with a "Mentor Angel", a cancer survivor or survivor's caregiver who is the same age, same gender, and most importantly who has beaten the same type of cancer. A Mentor Angel is walking, talking, living proof, and inspiration that cancer can be beaten.
Lung Cancer Alliance Phone Buddy Program (800-298-2436) matches people living with lung cancer with volunteers who have completed or are going through lung cancer treatment. Caregivers and family members also can be matched with a buddy who is coping with a similar situation.
myCancerConnection is MD Anderson's cancer support community that offers free, one-on-one support with survivor and caregiver volunteers. Support is open to patients, caregivers, and survivors regardless of where they receive treatment. Matches can be requested based on diagnosis, treatment, or other related cancer experiences.
Reach To Recovery matches cancer patients with a trained volunteer who has survived breast cancer. They connect breast cancer patients with someone who knows what you're feeling – someone who has "been there."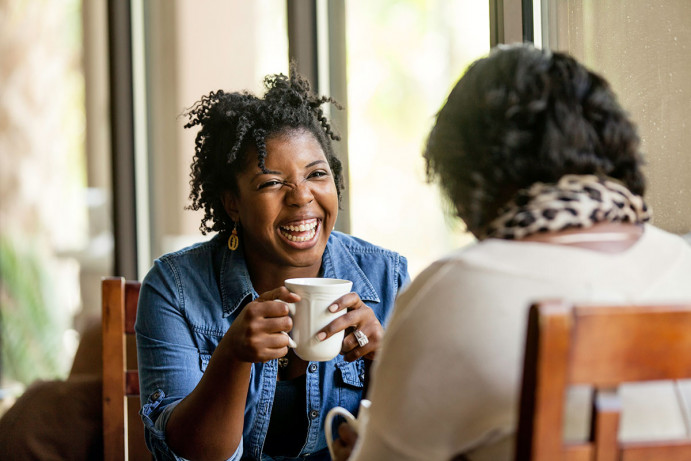 For young adults
Young adults can research the following options to find and connect with someone their age who has faced a similar type of cancer:
Dear Jack Foundation addresses the physical and emotional needs of adolescents and young adult cancer patients and survivors. One-on-one patient outreach and peer-to-peer group wellness programs empower patients and survivors in their healing and provide assurance that they are not alone in their cancer journey.
The Ulman Foundation offers the Patient Navigation program to provide resources and support for young adults dealing with cancer.
Young Survival Coalition SurvivorLink allows young women with breast cancer to connect with fellow patients and survivors who volunteer in this program. SurvivorLink matches women based on specific concerns and issues, such mastectomy and breast reconstruction, cultural issues, advanced disease, and family risk of breast cancer.
To find out more about buddy and support programs offered by organizations nationwide, review a list of general cancer groups and cancer-specific resources.
Related Resources
>> Benefits of Individual Counseling
>> How to Develop Your Support System