Having cancer is hard. It impacts the person with cancer and their loved ones. Having cancer affects the physical, social, emotional and spiritual parts of life, and the best cancer care includes more than a medical treatment. There are many types of support available for cancer patients. We've compiled a list—of one-on-one support, support groups, and online communities—to help on your healing journey.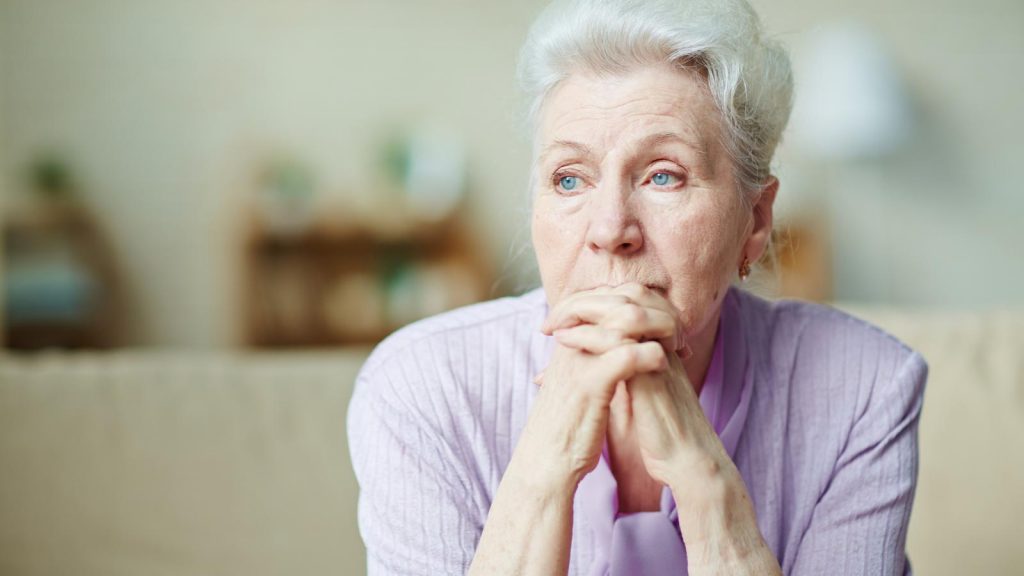 Psychosocial problems may include:
Trouble coping with having cancer
Feeling apart from family and friends
Changes in how a family gets along and works together
Problems with making decisions
Concern about not being able to do what you enjoy
Problems working or going back to work
Worries about money
Stress about making choices about care
Problems talking about how you are feeling
Changes in how you feel about your body and sexual self
Grief
Fear of the cancer coming back
Fear of death and dying
Concerns about being able to provide good care for a person with cancer
Some people have more specific mood changes, such as anxiety, depression and distress.
>> Cancer Support Groups: types & what's right for me
If you need help, there are teams of experts available who understand how cancer affects a person and their loved ones. It is normal to need some extra help when you're dealing with cancer. But many people who could benefit from support services don't use them because they don't know about them or don't know how to find them. We're here to help. The lists below are by no means complete, but it should get you started in the right direction. There are cancer support groups all over the world. Try an internet search to find the right support for your situation locally.
Support groups

>> Read the Benefits of Individual Counseling
One-on-One Counseling & Mentoring Support Programs
Counseling and mentoring programs provide a personalized connections that enable one-on-one support among cancer survivors, fighters, and caregivers. Supportive care improves outcomes and is critical for your quality of life. So, make an effort to meet others who have been affected by cancer. You'll be glad you did.
4th Angel Mentoring Program is an innovative, interactive approach to cancer support in which patients and caregivers are matched with trained volunteer mentors with similar age and cancer experiences. The program is a national, free service that emphasizes one-on-one contact to best empower caregivers and patients with knowledge, awareness, hope and a helping hand.
Cancer Hope Network provides one-on-one support to people undergoing treatment for cancer and to their families.
Cancer Care connects patients and care/support partners online, in person and/or via telephone for support, and to share experiences.
Cancer Support Community provides support, education and hope to people affected by cancer, offering a menu of personalized services and education. Online and in-person support services are available through a network of professionally-led community-based centers.
Chemo Angels offers support to those facing a cancer diagnosis and undergoing IV chemo treatment. The angel volunteers support their "buddy" throughout their journey with weekly cards and uplifting messages to aid in the road to
Friend for Life Cancer Support Network provides confidential and cost free one-on-one support of newly diagnosed, and/or loved ones, with trained survivors of the same cancer and treatment.
Imerman Angels provides free, personalized connections that enable one-on-one support among cancer fighters, survivors and caregivers. Through a unique matching process, Imerman Angels partners anyone seeking cancer support with a "Mentor Angel", a cancer survivor or survivor's caregiver who is the same age, same gender, and most importantly who has beaten the same type of cancer. A Mentor Angel is walking, talking, living proof, and inspiration that cancer can be beaten.
myCancerConnection is MD Anderson's cancer support community that offers free, one-on-one support with survivor and caregiver volunteers. Support is open to patients, caregivers, and survivors regardless of where they receive treatment. Matches can be requested based on diagnosis, treatment, or other related cancer experiences.
National Cancer Information Center provides information and support to those facing cancer 24 hours a day, 365 days a year. Trained cancer information specialists are available via phone, live chat, and video chat, providing accurate, up-to-date cancer information to patients, family members, and caregivers, connecting them with valuable services and resources in their communities.
Resilientship is an online platform that brings together young women in a one-on-one model who are facing the unique challenges brought on by a cancer diagnosis.
Well Spouse Association is a nonprofit organization providing peer-to-peer support to wives, husbands, or partners of persons with any chronic illness.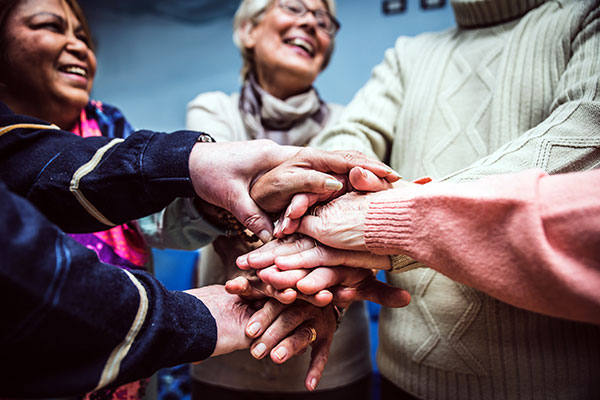 >> Read the Benefits of Group Therapy for Cancer Patients
Group Support and Online Support Communities
For many people with cancer, connecting with others provides emotional support and inspiration during a challenging time. Whether it's joining a support group or finding a support buddy, there are several options to get the help you need. Joining an online community makes it easier to connect with others, even if they live far away.
The American Cancer Society's Cancer Survivors Network provides an online community for survivors with the ability to build your own website, chat with other survivors, and share individual experiences with cancer.
Association of Online Cancer Resources (ACOR) is a collection of online cancer communities designed to provide timely and accurate information in a supportive environment. It is a free lifeline for everyone affected by cancer & related disorders. Contains 130 online communities to connect online and share information and support.
Caring Bridge envisions a world where no one goes through a health journey alone. Share news and updates with everyone at the same time, coordinate help, and obtain support from your community with a personalized website and mobile app.
Know Cancer provides a cancer social network, resource directory & education hub supporting all those affected by cancer. Categories for resources include medical, general wellness, financial, business, and mental health.
My Cancer Place provides a community of people with cancer to share information, give and receive support, learn from the experiences of others, and create a free web page with text and photos.
Stupid Cancer empowers young adults affected by cancer through online and offline support communities, nationwide and local events, social media, educational workshops, an international annual conference and a live weekly talk radio program, The Stupid Cancer Show, which airs Mondays at 8pm ET.
Supportive care improves outcomes
Seeing healthcare professionals who focus on symptom management and supportive care improves outcomes and is critical for your quality of life. The Berkeley Institute International strongly recommends that symptom management and supportive care be provided early in your diagnosis as well as during and after treatment.
More Resources
>> Resources for Cancer-Specific Support