How a person deals with cancer diagnosis depends on everything from the type of cancer to his or her age and stage of life. The focused nature of cancer support groups allows you to connect with other people who can relate to your situation and are navigating the same day-to-day challenges. Types of support groups include:
Cancer-specific support groups, including support groups specifically designed for those facing breast, blood, colorectal, esophageal, gynecological cancers and other types of cancer.
Advanced or recurring support groups for anyone whose cancer has progressed to stage IV or their cancer has returned after treatment.
High-risk cancer support groups to support and education women who are at high risk for breast or ovarian cancer.
Adolescent and young adult cancer support groups to address the unique challenges associated with AYA cancer and age-related development.
Supportive care improves outcomes and is critical for your quality of life. Please scroll below to find the cancer-specific support group for your situation.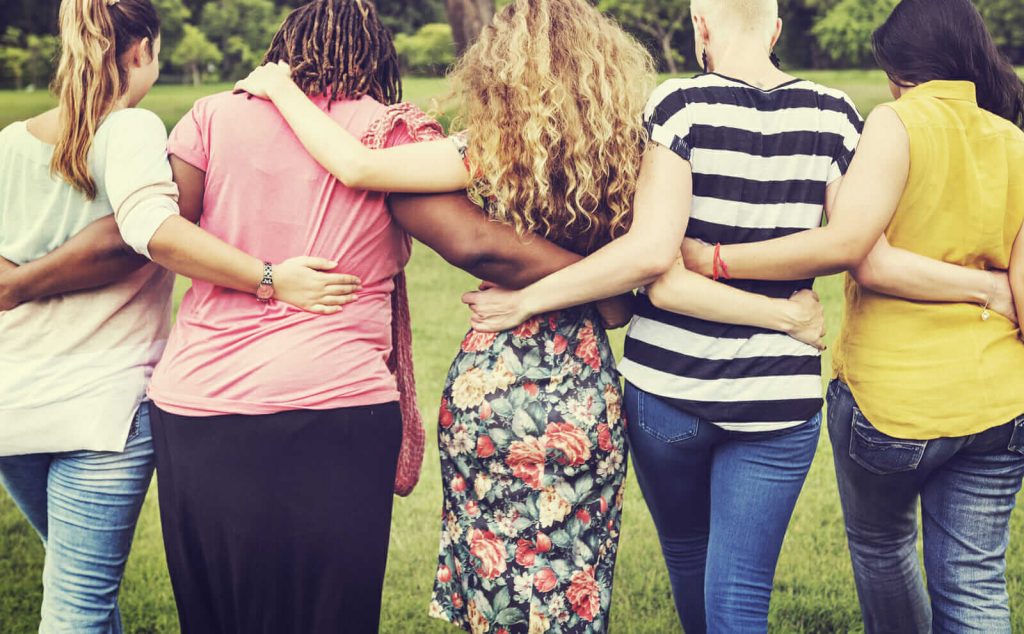 Support groups by cancer
Bladder cancer
American Bladder Cancer Society (ABLSC) supports bladder cancer survivors by providing an online community forum, a safe environment for the bladder cancer community to network, find resources, and form community. The goal is to encourage collaboration between survivors, caregivers, medical professional and their organizations.
Bladder Cancer Advocacy Network (BCAN) provides thousands of patients, caregivers, and the medical community with the educational resources and support services they need to navigate their bladder cancer journey. They have in-person support groups all over the US, an online community, and a Survivor to Survivor program, offering confidential phone support for bladder cancer patients who have questions about their bladder cancer journeys.
Breast cancer
After Breast Cancer Diagnosis (ABCD) provides free, customized breast cancer information and one-to-one emotional support for patients, families and friends. Working as a complement to your treatment, the Mentor Matching Program connects people seeking help with someone who has gone through a similar experience.
Casting for Recovery provides healing outdoor retreats for women with breast cancer, at no cost to the participants. CfR's retreats offer opportunities for women to find inspiration, discover renewed energy for life, and experience healing connections with other women and nature. The retreats are open to women with breast cancer of all ages, in all stages of treatment and recovery.
Reach To Recovery matches cancer patients with a trained volunteer who has survived breast cancer. They connect breast cancer patients with someone who knows what you're feeling – someone who has "been there."
>> 8-cycle SEF Chemo® to replace 6-9 months of chemo-radiotherapy
Colorectal cancer
Colorectal Cancer Alliance provides genuine support for patients and families, caregivers, and survivors. Their Helpline is staffed with certified patient & family support navigators who have walked in your shoes and are ready to listen, answer any questions, and get you to the information and support you need. Ally to Ally is the Alliance's secure, private website for community sharing, discussion, and service.
Fight Colorectal Cancer offers colorectal cancer patients and their families to access real-time support when they need it. The Fight CRC hotline, staffed by licensed mental health professionals, connects callers with local or national resources—including support groups, transportation services, and other programs—and short-term cancer counseling and emotional assistance.
Liver cancer
American Liver Foundation (ALF) is focused on changing outcomes for people living with lung cancer through research, education, and support. They offer online support communities, an ALF Helpline, and a resources page for all liver cancer resources by state.
Blue Faery mission is to prevent, treat and cure primary liver cancer, specifically Hepatocellular Carcinoma (HCC), through research, education and advocacy. They offer an online patient forum specifically for HCC patients and caregivers called Blue Faery's Liver Cancer Community and partner with Imerman Angels to provide peer-to-peer support services to the liver cancer community.
The Bili Project mission is to reduce the incidence and improve the outcomes of Hepatobiliary cancers. The Bili CancerConnect Community is a place where everyone effected by cancer can safely voice ideas, thoughts, and concerns; benefit from the experience of others; and most importantly, realize you are not alone.
Lung cancer
American Lung Associations can help you find an in-person support group nearby, connect with an expert online or over the phone, or you can join one of their online communities today. Their Lung HelpLine is staffed with licensed registered nurses, respiratory therapists with a live language interpretation service for over 250 languages. They also support several free online communities offering peer-to-peer support for people facing lung disease.
GO2 Foundation for Lung Cancer, founded by patients and survivors, extends and improves the lives of those vulnerable, at risk, and diagnosed with lung cancer. They have a global network with support groups in every state and you can call 1-800-298-2436 to find a group near you.
LUNGevity is changing outcomes for people with lung cancer through research, education, and support. They offer all forms of support including: the Lung Cancer Support Community (LCSC) social network, Lung Cancer HELPLine, peer-to-peer mentoring, virtual meetups, survivorship conferences, and online communities.
Pancreatic cancer
CancerCare provides free, professional support services and information to help anyone affected by cancer. Their pancreatic cancer patient support group and pancreatic cancer caregiver support group provides a safe space to connect with others coping with pancreatic cancer or caring for loved one with pancreatic cancer, and both are led by an oncology social worker who provides emotional and practical support.
Pancreatic Cancer Action Network (PanCAN) provides free, personalized information about the disease, including support services. Their Survivor & Caregiver Network is made up of volunteers throughout the country who are available to communicate one-on-one with those diagnosed with pancreatic cancer, their loved ones or anyone looking to connect with someone who has experienced pancreatic cancer. They've compiled a list of in-person support and networking groups.
Pancreatic Cancer Connections is an online social community that provides a safe space for pancreatic cancer patients and their loved ones to share their experiences, get valuable coping resources, and support one another. Patients interact with others who are facing pancreatic cancer and can post questions to the board or message other members privately. This community forum is a valuable resource for patients, caregivers, and their loved ones at various stages of their treatment and recovery.
Let's Win! Pancreatic Cancer and the Lustgarten Foundation have partnered with Inspire.com, the healthcare social networking platform, to sponsor a pancreatic cancer online community for patients and loved ones to share their experiences.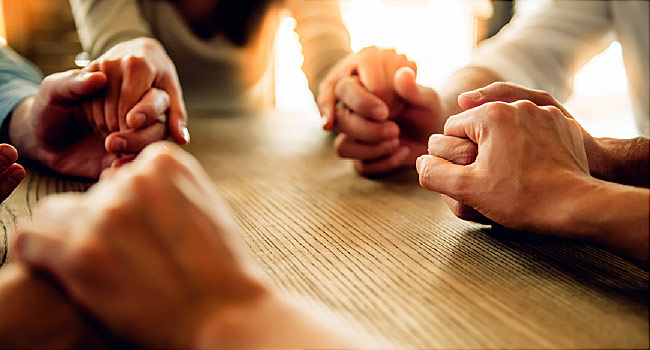 More resources
Cancer.net has created a comprehensive list of cancer-specific national, not-for-profit organizations that may be helpful in finding additional information, services, and support. Use the drop-down menu to find information on support groups for a specific category or type of cancer.