The major costs of a cancer diagnosis and treatment are for things like time in the hospital, clinic visits, medicines, tests, surgeries and procedures, home health services, and services of doctors and other professionals. Insurance, managed care, or public health care programs pay most of these costs if you are covered by such a plan.
If you don't have health insurance coverage, see our information on what kind of insurance or help you may be able to get. Health insurance is key if you or your child need cancer treatment. But there are also many indirect costs or other expenses when you or your child has cancer, along with their usual bills. These costs can be for things you still might be able to get help with from other sources.
For hands-on advice, there's no substitute for a social worker who works with your community and knows it well. Find one through your cancer doctor or nurse.
Cancer costs can increase for many reasons such as:
If cancer treatment is extended or changed
If complications develop
If the cancer comes back
Cancer treatment also can cause family members to lose time at work and, in some cases, all or part of their salary. Most families find it hard to turn to others or to public agencies and outside groups for financial help. The extra expenses of cancer may be the first time a family has had problems with money.
Here are just a few ideas of where you might be able to get help with some of the costs related to cancer treatment.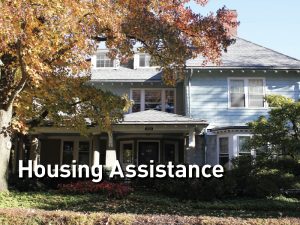 Help with short-term housing near the cancer treatment center
Sometimes cancer treatment is given far from home. Many treatment centers have short-term housing centers or discount programs set up with nearby motels and hotels. The clinic social worker or oncology nurse might know about low-cost housing during hospital or clinic treatment.
The American Cancer Society Hope Lodge® program can offer families a free place to stay when cancer treatment is given far from home. Contact us to find out if there's a Hope Lodge location near your treatment center.
Another option for adults or children with cancer is the Healthcare Hospitality Network. This group of nearly 200 non-profit organizations throughout the US provides free or low-cost family-centered lodging to families getting medical treatment far from home. You can call 1-800-542-9730 or check online to see if there's a location that works for you.
Because childhood cancer is fairly rare, cancer treatment for kids often requires travel to a pediatric treatment center. Many of these centers have a Ronald McDonald House nearby. These houses provide low-cost or free housing for patients and their immediate families. They're designed to offer a nice break for any family with a seriously ill child, not just those with limited funds. Although partly funded by McDonald's Children's Charities, each House has its own management, sets its own admissions standards, and operates according to its own rules. Contact Ronald McDonald House Charities at 630-623-7048 for more information.
Many treatment centers also have other short-term housing possibilities or discount arrangements with nearby motels and hotels. The clinic staff may have ideas for low-cost housing during hospital or clinic treatment.
Help with caregiver expenses
Medicare & Medicaid
A few people are able to get paid for time spent caregiving. The Medicaid program that compensates family caregivers is known as Medicaid Self-Directed Services. Every state and Washington, D.C. provide the self-directed option; some states allow the person needing care to hire family members to provide it. The Family Caregiver Alliance provides a state-by-state list of these programs. You choose the state and click on "Caregiver Compensation."
Some states have Cash and Counseling Programs that can directly pay some caregivers. You can find out if your state has a program by contacting your local Medicaid office, social services, or health department.
A handful of states have been approved by the Centers for Medicare and Medicaid Services to offer Structured Family Caregiving where the family caregiver can be paid and receive additional support. To qualify, the individual needing care must be eligible for Medicaid, need 24-hour care and supervision, and they currently serve caregivers and their loved ones in Connecticut, Indiana, Louisiana, Massachusetts, Ohio and Rhode Island. See Caregiver Homes for more information.
Vetrans
If the person you care for is a veteran, you may be eligible for Veteran Directed Home and Community-Based Services, Veterans Pensions, and/or the Aid and Attendance benefit, all of which have the potential to provide some financial and other support. The Program of Comprehensive Assistance for Family Caregivers program offers mental health services, travel expenses, access to health care insurance for family caregivers, and offers caregiver stipends. Call the VA Caregiver Support line at 1-855-260-3274 for more information.

Programs to pay family caregivers
There are hundreds of different programs that pay family members to be caregivers for their aging loved ones. Unfortunately, these programs all have complicated and differing eligibility criteria. The American Elder Care Research Organization created and maintain the Paid Caregiver Program Locator, a database that helps find programs which are relevant to your family.
Family and Medical Leave Act
If you work for an employer with more than 50 employees, you may be eligible for up to 12 weeks of unpaid leave to provide care while you protect your job. For more information, see Department of Labor Fact Sheet. Five states—California, New Jersey, New York, Rhode Island, Washington, and the District of Columbia have enacted laws that provide paid family leave for employees who need time off to care for family members who are ill or have a disability, or for a new child.
Help with housing needs or mortgage payments when you have cancer
The extra costs of cancer treatment or a major loss of family income may make it hard for families to pay their mortgage or rent on time. To keep a good credit rating and stay in your home, talk with your creditor or landlord about your situation and try to make special arrangements. Family, friends, or church members may be able to give you short-term help if they're told about the problem. Talk about your situation with the cancer treatment staff who may know of special resources.
Families who need to move out of their homes after a cancer diagnosis should talk with their county department of social services to find out if they can get into low-cost or government-supported housing programs. In some states this may be listed under the health department or welfare department.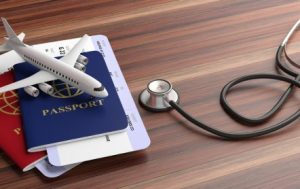 Help with air travel for cancer care
Air Charity Network is an organization that provides access for people in need who are seeking free air transportation to specialized health care facilities due to family, community, or national crisis. Air Charity Network serves all 50 states and its volunteer pilots utilize their own aircraft, fuel and time to provide free air transportation to medical facilities for citizens who are financially distressed or otherwise unable to travel on public transportation.
Corporate Angel Network is a charitable organization whose sole mission is to transport cancer patients to the hospital at which they need to be in order to receive a specialized form of treatment. Simply put, they pair empty seats—on both private and corporate planes—with qualified patients who need the rides…at no cost. This not only improves the patients' chances of survival but at the same time, it reduces their emotional stress, physical discomfort, and financial burden.
Mercy Medical Angels provides cost-effective charitable transportation for patients. This organization partners with volunteers, along with private or commercial transportation providers. To find out if you are eligible for this service, you can find more information on the Mercy Medical Angel's website.
Patient AirLift Services (PALS) is a nonprofit that arranges free air transportation for individuals requiring medical diagnosis, treatment or follow-up who cannot afford or are unable to fly commercially. PALS also arranges volunteer flights for family members of patients as compassionate missions, to ensure patients have support when they are away from home for long periods.
Help with transportation costs when you have cancer
People who have Medicaid may be entitled to help with travel to medical centers and doctors' offices for cancer treatment. This may take the form of payment, or reimbursement, for gas, payment of bus fare, or may mean using a vanpool. County departments of social services in each state arrange for help with transportation, but families must ask for it by talking to their Medicaid case worker.
The American Cancer Society Road To Recovery® program is available in some areas. Trained volunteers drive patients and families to hospitals and clinics for treatment. Contact your local American Cancer Society office for more information on the type of transportation program available in your area.
The Leukemia & Lymphoma Society, through its Patient Aid program, can help some families with the cost of gas and parking for outpatient treatment. This aid is only for those with blood cancers (leukemia, lymphoma, and myeloma). There's a limit on the amount of financial help to each patient and family for each year. Check with your clinic staff about this program or contact the Leukemia & Lymphoma Society at 1-800-955-4572.
Community and church groups may be sources of help with travel or its costs, too. Also, talk to your clinic staff about getting help with hospital or clinic parking fees.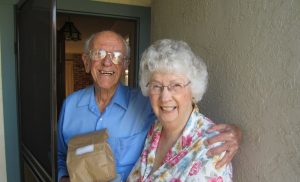 Help with food costs
Some government programs help with food or food costs for low-income people. The programs listed below are from the US Department of Agriculture (although some are run by states) for different groups of people, and offer food help in different ways. Some families may qualify for more than one type of help. For more information about these programs, call the National Hunger Hotline at 1-866-348-6479 (1-866-3-HUNGRY); for Spanish, call 1-877-842-6273.
Supplemental Nutrition Assistance Program or SNAP
Formerly the Food Stamp Program, SNAP is the best known one. It allows people to shop for food in grocery stores using a special Electronic Benefits Transfer card, much like a bank card.
To ask about SNAP by phone, call your state or local health department or social services department, or call 1-800-221-5689 to get the local number.
Meals on Wheels
The Meals on Wheels program is designed more for people who are disabled, homebound, or elderly. Volunteers deliver ready-to-eat meals to your home. Costs or fees vary depending on your age and where you live.Contact Meals on Wheels at 888-998-6325.
Help with Internet access
You may notice that many groups and organizations now have a lot of information on the Internet, and it may be harder to call or reach a real person to ask questions. If you don't have Internet access, you may want to see if your local public library offers use of their computers and Internet access at no cost. An added benefit is that volunteers or staff there may be able to help if you're having trouble finding things.
Still, you don't need Internet access to find help. We've done our best to provide toll-free phone numbers for all services listed, so that people without Internet access can learn about and ask for services.
Help with general expenses
Family Reach is a national nonprofit organization dedicated to removing the financial barriers standing between a cancer patient and their treatment. Loss of income, out-of-pocket expenses, and socioeconomic factors create disparities in the financial burdens families face. Family Reach delivers financial education, financial planning, resource navigation, and emergency relief funds to patients and caregivers facing a cancer diagnosis so no family has to choose between their health and their home.
Temporary Assistance for Needy Families (TANF) is a grant program for people with low incomes. It provides monthly cash to help pay for food, clothing, housing, utilities, transportation, phone, medical supplies not covered by Medicaid, and other basic needs . (TANF also helps states provide training and jobs for the people in welfare programs.) A social worker can tell you about your state's plan, or contact your local health or social services department.
The Pink Fund is a non-profit breast cancer organization that provides 90-day non-medical cost-of-living expenses to breast cancer patients in active treatment, so they can focus on healing, raising their families, and returning to the workplace.
The Universal Service Administrative Company (USAC) is another resource that may help if your income is very low. Visit their website to learn more about phone service help that's available in your state. Or you can call 1-888-641-8722 and follow the low income/lifeline prompts.